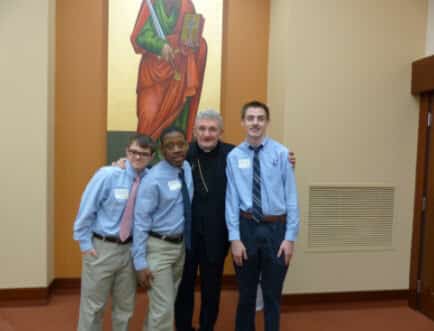 The 2017 Mass of Thanksgiving will be held on November 20, 2017.  For reservations please call (844) 782-5437.
On Monday, November 21, 2016, at 9 a.m., Bishop David Zubik celebrated the St. Anthony School Programs fourth annual Mass of Thanksgiving sponsored by Massaro Corporation in the McDowell Auditorium at St. Paul's Seminary in Crafton.
We are thankful to Bishop Zubik, Fr. Tom Burke, the Massaro Corporation and all of our attendees for joining us in this annual tradition.