Spirit of St. Anthony Breakfast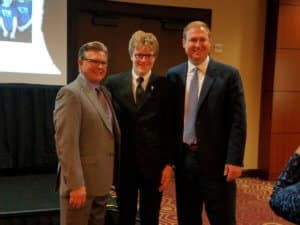 The 2018 breakfast will be held at the Rivers Club on June 7, 2018.
This year's breakfast was held Downtown DoubleTree Hotel on June 8, 2017,  with legendary hockey official, Kerry Fraser!
Our 2017 keynote speaker was Kerry Fraser, considered one of the most respected NHL referees ever. He shared stories of faith and life lessons learned throughout his NHL career.  Pat Bostick, Director of Development for the University of Pittsburgh, acted as our Master of Ceremonies.
Thank you to all who attended.